Blue Bird S.A. is an exclusive dedicated manufacturer of quality foods for large companies or supermarket chains who wish to introduce into the market a new product of their own brand.
MONTEVIDEO industrial PLANT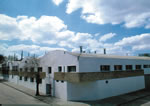 On 2003 Blue Bird S.A. acquired their second industrial facility to Kraft Foods.This plant has two levels in a 13,000 square meters dedicated on cookies, bread sticks and crackers manufacturing. It's annual capacity is over 7,000 tons with a large flexibility which enables to produce diversified products and packaging.
San Carlos INDUSTRIAL PLANT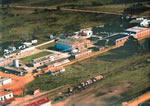 On an 18,000 square meters park, Blue Bird has a 5,000 square meters plant with a 8,000 tons year processing capacity. The industrial facilities were installed in 1996 by General Mills and Bestfoods with equipment and technology for food powder mixes and frosting -ready to use- production. It was owed on 2000 by Blue Bird S.A.